Mariam Naficy
Founder, Co-CEO, and Chairman
Mariam Naficy is a serial entrepreneur who founded Minted in 2007 with the goal of creating a brand that would stay fresh forever. As a pioneer of the creator economy, Mariam created a community of independent artists and designers and a 'crowdsourcing' process that includes design competitions to consistently discover the best designers and the hottest trends. Mariam has immersed herself in Minted's talented community of independent artists, who inspire her every day. She has pioneered consumer Internet models since 1998, when she co-founded the first online cosmetics retailer, Eve.com, which was sold for over $100 million. Mariam sits on the Board of Every Mother Counts, Medium, and Minted, is a Trustee of Williams College, and a member of the Stanford Graduate School of Business Advisory Council.
Melissa Kim
Co-Founder and Co-CEO
As a Co-Founder and Co-CEO, Melissa has played a range of roles (including box packer during the holiday rush). Right now, she owns the ecommerce business and leads several core operating functions including marketing, engineering, product management, analytics, supply chain and customer service. Melissa previously worked in eBay's Corporate Strategy group and at The Boston Consulting Group. She received her BBA from the University of Michigan and her MBA from Stanford, where she graduated as an Arjay Miller Scholar.
Justin Boggs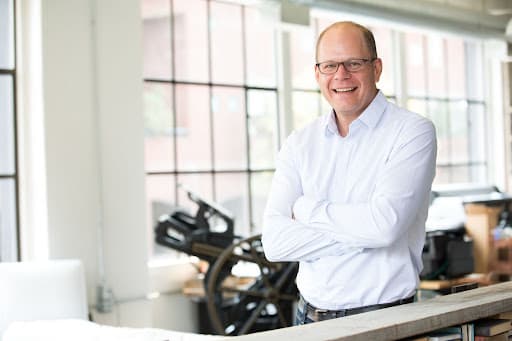 VP, Analytics
Justin leads Analytics at Minted, enabling our data-driven approach to bringing the best independent design to consumers everywhere. His passion is driving insight through scalable and agile data science and engineering, as well as technology products and platforms. Justin brings a breadth of cross-functional retail and direct-to-consumer analytics experience - from early stage start-ups and innovative brands to Fortune 500 enterprises. He has led and developed teams and capabilities both in-house (Gap, Inc. and Sephora) and as a consultant (McKinsey, Deloitte, IBM, PricewaterhouseCoopers, and Independent). Justin has a BS in Civil Engineering from Purdue and an MBA from Georgia.
Vineet Gupta
VP, Product Management
Vineet leads Minted's product management and user experience teams, driving strategy and development of the company's web and mobile experience across our artist, consumer, and retailer audiences. He thrives on leading teams to build and ship delightful, data-driven products and features that help independent artists deepen their craft and achieve financial success. Vineet has been a Product Leader at Minted focused on customer acquisition, e-commerce conversion, and the experience of the artist community with its crowdsourcing process. He previously led product or engineering teams at Etsy and Verizon. Vineet received a MS in Computer Science from University of Illinois, Urbana-Champaign, and a BS from IIT-Varanasi, India.
Simone Hodges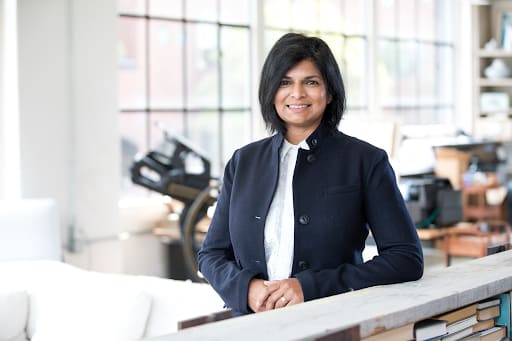 Chief Marketing Officer
As CMO, Simone leads the functions of Brand, Marketing, Creative and Communications and is responsible for ensuring Minted's brand vision comes to life every day. She brings a breadth of expertise in brand, digital and editorial strategy and in leading brands through cultural and growth inflection points. Prior to joining Minted, she spent 9 years in both Brand Marketing and Creative Leadership roles at Nike and 10 years leading Creative teams at Nordstrom. She began her career agency-side, developing content and marketing for clients in industries from healthcare to retail. Simone has a BS in Political Science from George Washington University.
David Lien
VP, Engineering
David leads engineering at Minted, responsible for building Minted's independent-artist-powered commerce platform as well as IT and infrastructure. He has taken on numerous roles of increasing responsibilities since joining Minted in 2014, gaining a deep understanding of Minted's engineering systems and teams before taking over the department. Prior to Minted, David cofounded a social content aggregation startup that was acquired by Shutterfly. He spent a decade building enterprise and consumer applications ranging from a distributed file system to a photo curation platform. David received his MBA from UC Berkeley and his undergraduate degrees in Computer Science and Electrical & Computer Engineering from Carnegie Mellon University.
Jay Moldenhauer-Salazar
Chief People Officer
Jay oversees and manages Minted's People team, which includes human resources and facilities. After several years running a research lab in Silicon Valley, he went on to lead HR in multiple industries and various scales, from hypergrowth start-up to global Fortune 500. Prior to his corporate career, he received his Ph.D. in organizational psychology from the University of Michigan, with his dissertation on organizational change around issues of diversity. Jay considers himself a closet creative, and maintains a weekly writer's group and dusty art portfolio. Check out #workingatminted across social media platforms to see why you should be considering a career at Minted!
Laura Nadler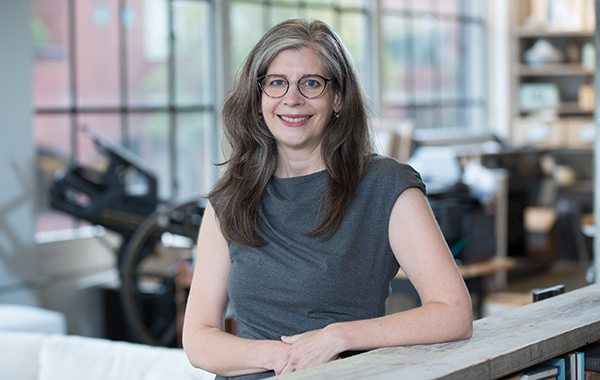 Chief Financial Officer
Laura leads finance, accounting, corporate strategy, and corporate development for Minted, partnering closely with the executive team to develop and execute against the company's growth strategy. Prior to joining Minted in 2021, Laura held senior finance, strategy, and operating roles at payments and financial services companies including Afterpay, Visa, and JPMorganChase. She serves on the Advisory Board of Oasis for Girls in San Francisco. Laura received her BA with Honors in History from Williams College and her MBA in Finance from NYU Stern School of Business.
Katherine Philpot
VP, Product Marketing
Katherine leads Minted's Product Marketing organization, bringing the best in independent design to life across a wide range of product categories. In this role, she oversees category general management, merchandising and new product development. In her time at Minted, Katherine has played a number of leadership roles, including GM of the Holiday, Baby & Kids and Gifts categories and Senior Director of Customer Retention Marketing. She began her career at McKinsey & Company, where she specialized in customer lifecycle and retention, and has held a variety of strategic and operational roles in technology companies and nonprofit organizations. Katherine received her AB in History & Literature from Harvard College and her MBA from Stanford Graduate School of Business, where she was an Arjay Miller Scholar.
Brady Wood
SVP, Wholesale and Artist Relations
Brady leads artist relations, wholesale, licensing partnerships, and communications, working to develop our independent artist community and gain distribution and exposure for their work. Brady built his first online community in 1996 and taught a course about online communities at Duke University. Prior to Minted, he co-founded Shmoop, an educational website used by tens of millions of teachers and students. Previously, he worked in marketing at Yahoo and founded its LGBT employees group. Brady earned a BA, cum laude, from Duke and an MBA from Stanford.