Mariam Naficy
Founder and Executive Chairman
Mariam Naficy is a serial entrepreneur who founded Minted in 2007 with the goal of creating a brand that would stay fresh forever. As a pioneer of the creator economy, Mariam created a community of independent artists and designers and a 'crowdsourcing' process that includes design competitions to consistently discover the best designers and the hottest trends. Mariam has immersed herself in Minted's talented community of independent artists, who inspire her every day. She has pioneered consumer Internet models since 1998, when she co-founded the first online cosmetics retailer, Eve.com, which was sold for over $100 million. Mariam is also the Founder and Managing Partner of Heretic Ventures. She sits on the Board of Every Mother Counts, Medium, Victoria's Secret, and Minted, and is a member of the Stanford Graduate School of Business Advisory Council.
Melissa Kim
Co-Founder and CEO
As a co-founder, Melissa has played a range of roles (including box packer during the holiday rush). Before assuming the CEO role, Melissa was responsible for go-to-market functions, including marketing, merchandising, product management, engineering, and category management. She has also led our supporting infrastructure, including finance, strategy, operations, people, and legal. Melissa previously worked in eBay's Corporate Strategy group and at The Boston Consulting Group. She received her BBA from the University of Michigan and her MBA from Stanford, where she graduated as an Arjay Miller Scholar.
Daunish Aboobaker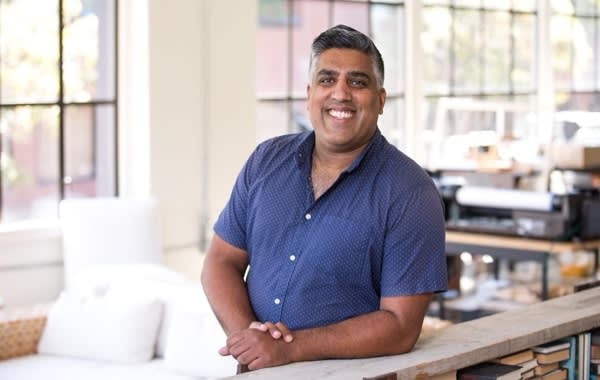 VP, Engineering
Daunish oversees engineering at Minted which includes the independent-artist-powered marketplace platform, the make-on-demand fulfillment system, and all the technology and infrastructure that makes it possible. He has been with Minted since 2017 serving many roles within the engineering management team with purviews across marketing, ecommerce, customization, and infrastructure. Prior to Minted, Daunish spent more than a decade at leading technology companies, including Microsoft and Salesforce. Daunish received a B.S. in Computer Engineering and Computer Science from the University of Southern California.
Justin Boggs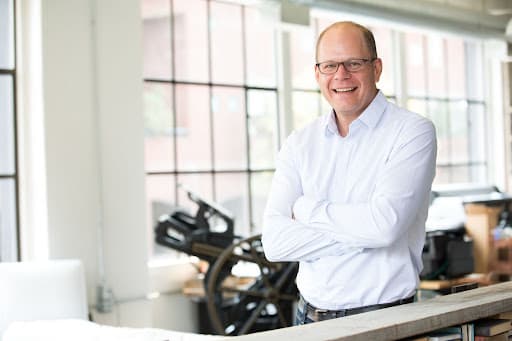 VP, Analytics
Justin leads Analytics at Minted, enabling our data-driven approach to bringing the best independent design to consumers everywhere. His passion is driving insight through scalable and agile data science and engineering, as well as technology products and platforms. Justin brings a breadth of cross-functional retail and direct-to-consumer analytics experience - from early stage start-ups and innovative brands to Fortune 500 enterprises. He has led and developed teams and capabilities both in-house (Gap, Inc. and Sephora) and as a consultant (McKinsey, Deloitte, IBM, PricewaterhouseCoopers, and Independent). Justin has a BS in Civil Engineering from Purdue and an MBA from Georgia.
Katherine Philpot
VP, Category Management
Katherine leads Minted's Category Management organization, bringing the best in independent design to life across a wide range of product categories. In this role, she leads category strategy and customer insights, revenue generation, and category general management. In her time at Minted, Katherine has played a number of leadership roles, including overseeing product marketing, merchandising, and product development. Previously, she was GM of the Holiday, Baby & Kids and Gifts categories and Senior Director of Customer Retention Marketing. She began her career at McKinsey & Company, where she specialized in customer lifecycle and retention, and has held a variety of strategic and operational roles in technology companies and nonprofit organizations. Katherine received her AB cum laude in History & Literature from Harvard College and her MBA from Stanford Graduate School of Business, where she was an Arjay Miller Scholar.
Patrick Priore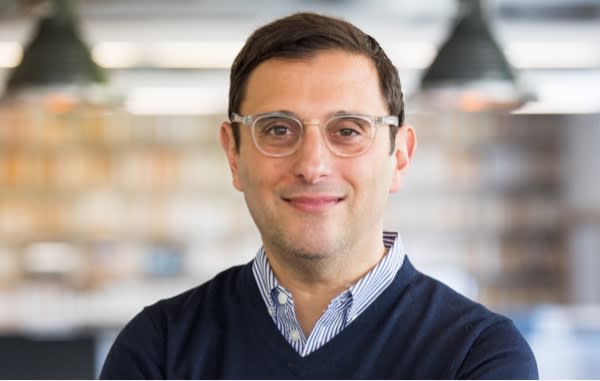 VP, Merchandising
As Vice President, Merchandising, Patrick oversees all aspects of the merchandising process including product development, merchandise operations, product design and merchandising assortments sourced from our amazing community of artists. Patrick has spent his career as a merchandising leader with leading brands including Gap, Inc., West Elm, Anthropologie, and Calvin Klein. Most recently, as head of product and design at Paper Source, he was responsible for evolving the brand to new heights of success. Patrick received a BA in English from the University of Illinois.
Suruchi Shukla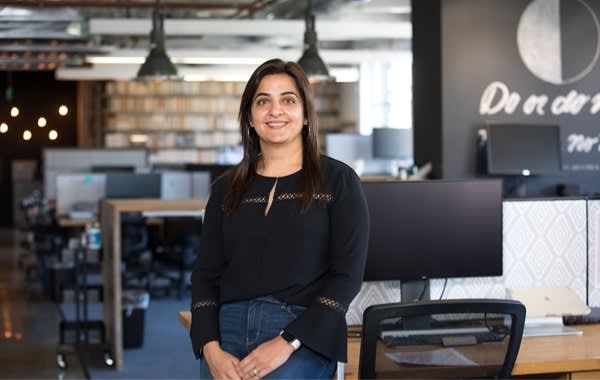 VP, Marketing
Suruchi Shukla is the Vice President of Marketing at Minted, responsible for leading the company's integrated marketing strategy and execution. Prior to joining Minted, she spent her years at HP, Apple, Nest, Google and most recently Tailored Brands, where she ran the ecommerce business and marketing teams. She began her career as an engineer, spending time deep in coding, but found her calling in the world of ecommerce and marketplaces. Suruchi has a BS in Electrical Engineering from Louisiana State University.
Sarah Veit Wallis
Chief Operating Officer
Sarah leads Supply Chain, Customer Operations, IT, Legal, and large strategic projects at Minted. Prior to joining Minted, Sarah has spent her career at well known brands and retailers from very small to very large, including Gymboree, Bare Escentuals, lululemon, Indochino, Walmart, and Athleta. Most recently, she led ecommerce for the Gap brand Old Navy. Throughout her career, she has been particularly focused on driving growth and delivering P&L improvements in ecommerce businesses. Sarah received a BA in Quantitative Economics from Stanford University and a MBA from the Stanford Graduate School of Business.
Brady Wood
Chief Partner & People Officer
Brady leads artist relations, wholesale, licensing, and our people team, working to develop talent inside and outside of the company and build distribution for our artists' work. Brady built his first online community in 1996 and taught a course about online communities at Duke University. Prior to Minted, he co-founded Shmoop, an educational website used by tens of millions of teachers and students. Previously, he worked in marketing at Yahoo and founded its LGBTQ employees group. Brady earned a BA, cum laude, from Duke and an MBA from Stanford.