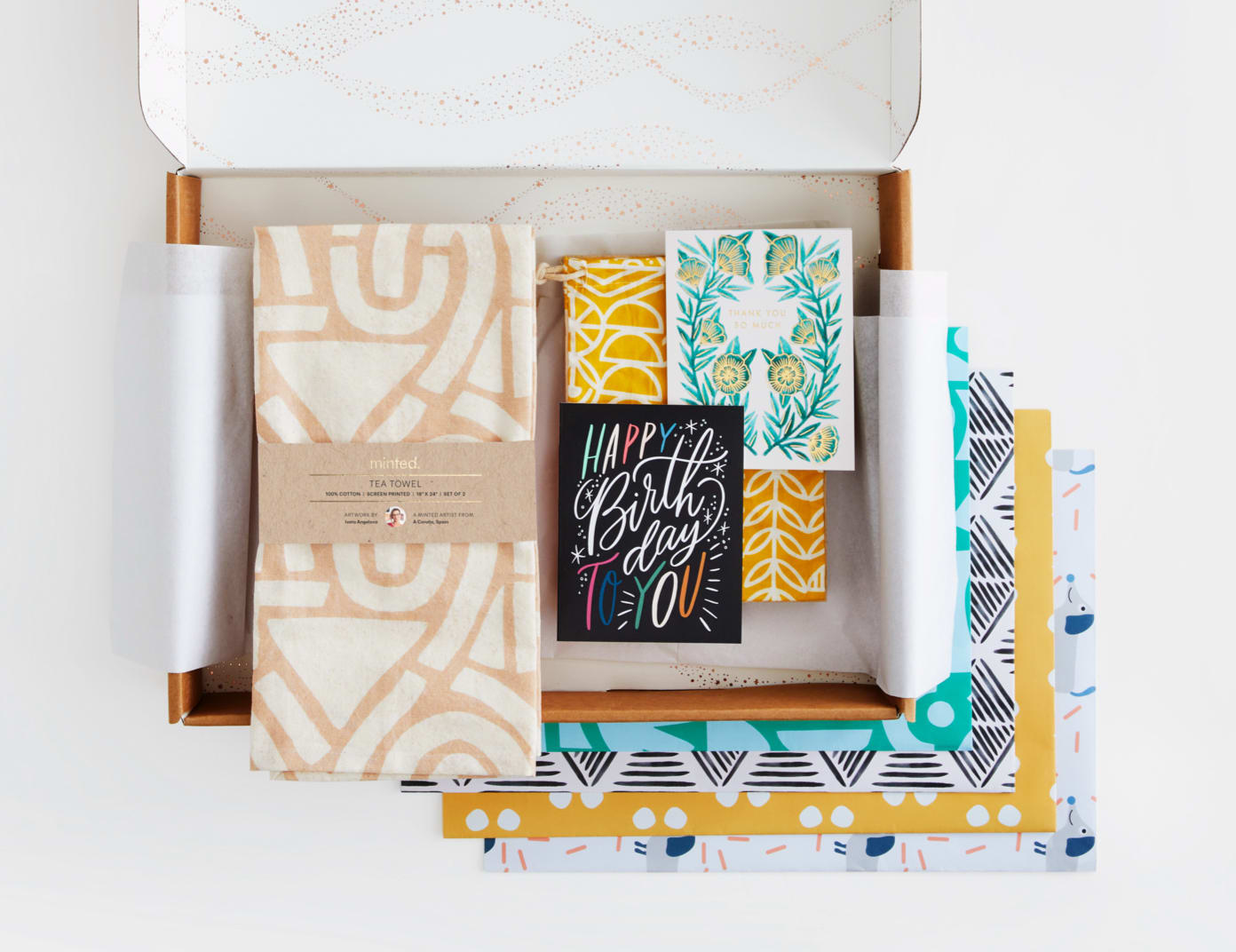 Enjoy 20% off + Free Shipping On Everything, Year-Round.
Plus, lock in our best holiday card discount at 30% off + free shipping, guaranteed, and a limited edition gift box.
Get More from Minted
Love Minted? Get more great design with a Minted More membership.
For $38 each year, you'll receive:
Off Holiday Cards
Off All Other Minted Products, Year Round
Standard Domestic Shipping on Every Order, Year Round
Plus, receive a limited edition Minted More gift box ($160 value) of handpicked design delights from our community of independent artists, including:
Assorted Greeting Card Set 9 luxury cards with envelopes, including 5 letterpress and foil-pressed designs
Gift Wrap Essentials Kit 8 gift wrap looks, artfully styled with gift tags and ribbon and 7 luxe gift bags
The Minted 2021 Petite Tea Towel A 100% cotton tea towel from our newest product line.
Lock in our best offer of the season. Minted More members will always receive our highest holiday card discount available, guaranteed.
Renewal and Cancellations
Your Minted More membership will auto-renew on the 1-year anniversary of your signup date. If you wish to cancel auto-renewal, please contact us.
Promotions
Minted More promotions cannot be stacked or combined with any