Wedding Etiquette Questions
When it comes to wedding etiquette and planning, countless questions may come to mind. When do you send invitations? Who do you invite? What is an acceptable gift value?
Minted has written dozens of articles on these topics, but we wanted to put everything in one wedding etiquette guide.
This article will cover everything from what to wear to what the mother-of-the-groom should be doing…and answers some of the top wedding etiquette questions we get all the time!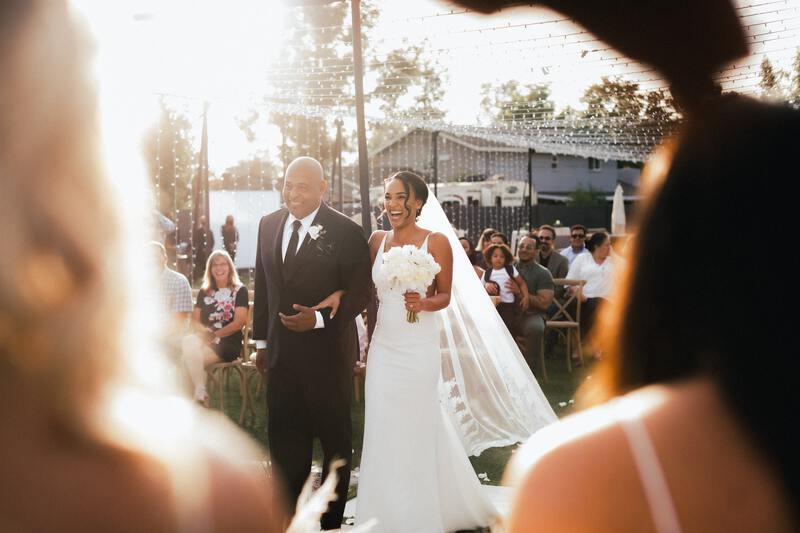 ---
Wedding Etiquette Requirements for The Bride and Groom
---
---
---
---
---
---
---
---
---
---
---
---
---
---
---
---
---
---
---
---
---
Etiquette for Wedding Parties
---
1
Support the bride and groom
The wedding party is a VIP list of people tasked with not only having a good time, but also having the bride and groom's back. Help them prepare for the wedding and be there for them to mitigate any last-minute tasks and issues. Offer to manage the wedding emergency kit, bring water and small bites for the wedding party, or coordinate with wedding vendors.
---
2
Keep the receiving line moving
Thank guests and place their reception gifts in a designated area. Keep a lively face and encourage the line to keep moving, allowing your bride and groom more time to enjoy the evening.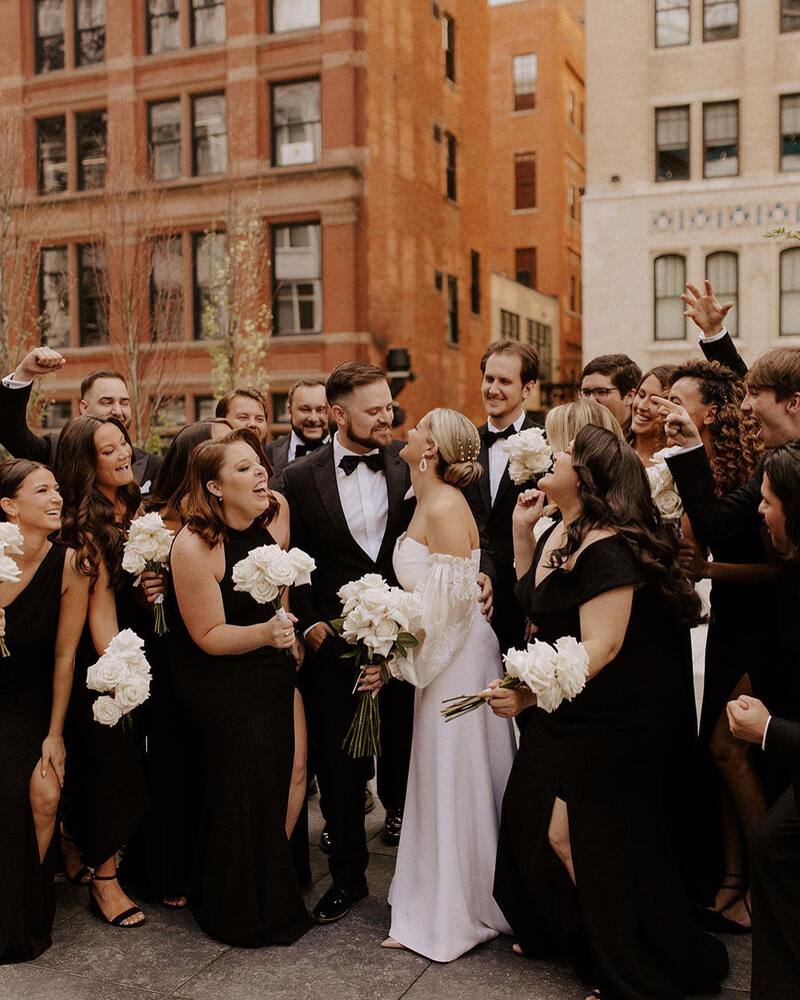 Photo by Jenna Borst
1
Follow wedding invitation instructions
RSVP promptly, and only bring a plus one if the invitation outlines you can. We'll go more into this below. This also includes following the dress codes.
---
2
Check the registry early
Check which items your bride and groom requested and do your best to send them to their address before the wedding. Otherwise, a handwritten note and monetary gift are always welcome.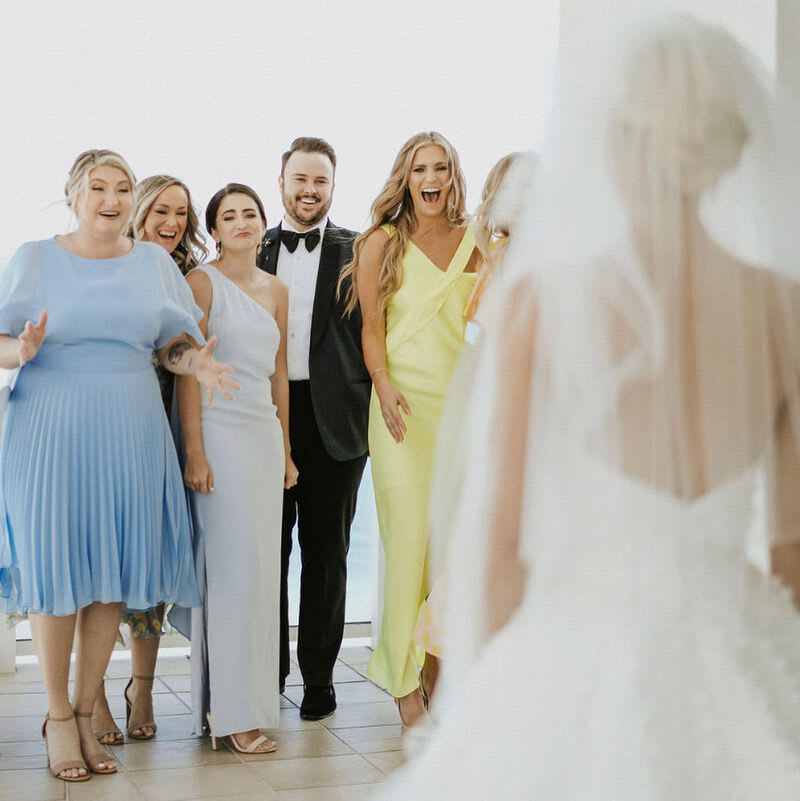 Photo by Laura Palacios Photography
---
Wedding attire has evolved significantly, but one thing remains constant: the class! The bride and groom should always include the dress code of the wedding on your invitation and wedding website. If you are not sure, you can always confirm with the couple if there are any colors in particular to avoid. In general, as long as you're dressing to impress, you'll fulfill all wedding etiquette around attire.
If the wedding is a formal event, there are more concrete expectations around what to wear. Formal attire can include a tuxedo or formal dark suit with a white shirt and a conservative tie, a long dress, pretty separates, or a formal cocktail dress.
Check out our article on everything you need to know about wedding dress codes for a full breakdown of the difference between white tie, black tie, and so much more.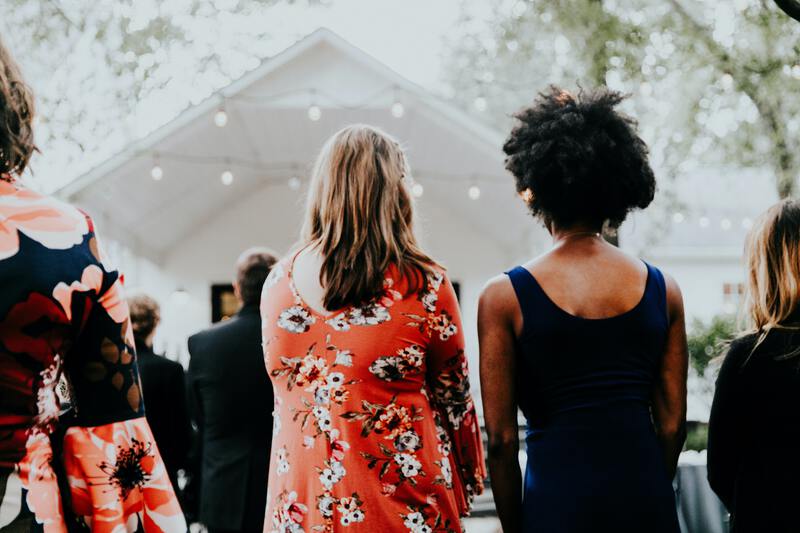 ---
4
Consider getting a wedding gift for the couple
There isn't a hard and fast rule on how much a guest should spend on a wedding gift. The only thing you definitely don't want to do is spend more than you can afford to. Things you can consider are approximately what your meal cost (plus more if you are bringing a guest) will be, what you're spending to attend, how close you are to the couple, etc. If you're considering a gift for a destination wedding, this is really up to you and your budget. Some couples forgo a registry given the costs guests will incur to travel and attend their nuptials.
You don't necessarily have to purchase your gift from the wedding registry either. If you're thinking about wedding gift etiquette and want to purchase a gift from elsewhere, taking a look at the registry to get a sense of the couple's style is a good idea. If you want to give the wedding couple cash, that is perfectly acceptable, just make sure it includes a note so they're not confused about who it's from.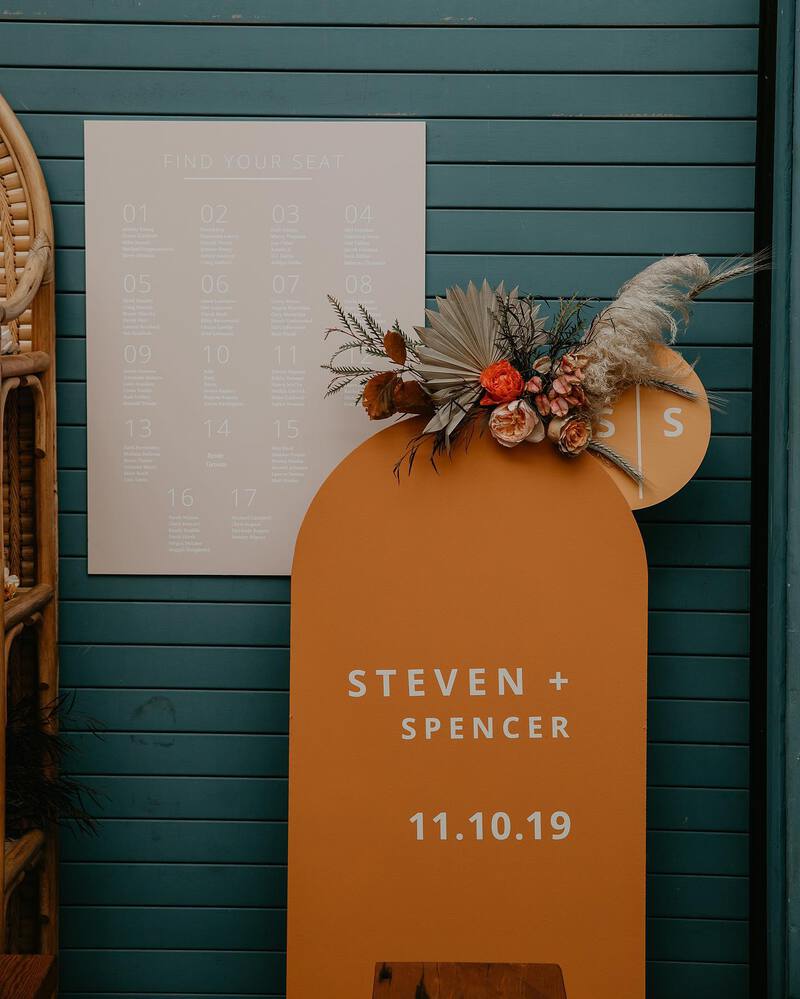 Photo by Indiee Fox
---
Don't bring a plus one without prior approval
Don't forget to RSVP and list your dietary restrictions
Don't bring a physically large gift to the wedding. Do send it directly to them before the event.
Don't be late!
Don't wear white, ivory, or other very pale colors that are close to white. Even if a white dress has florals on it, it's a no-go.
The bride and groom are off limits before the wedding. Don't text them on the day of the ceremony.
Don't use your cell phone and other mobile devices (including smartwatches) during the ceremony. Be present and don't
Don't obstruct the photographer during the ceremony (and reception) especially if it's designated as "unplugged."
Party hard and have fun, but don't get too drunk or cause a scene.
Don't monopolize the bride and groom.
Don't forget to sign the guestbook!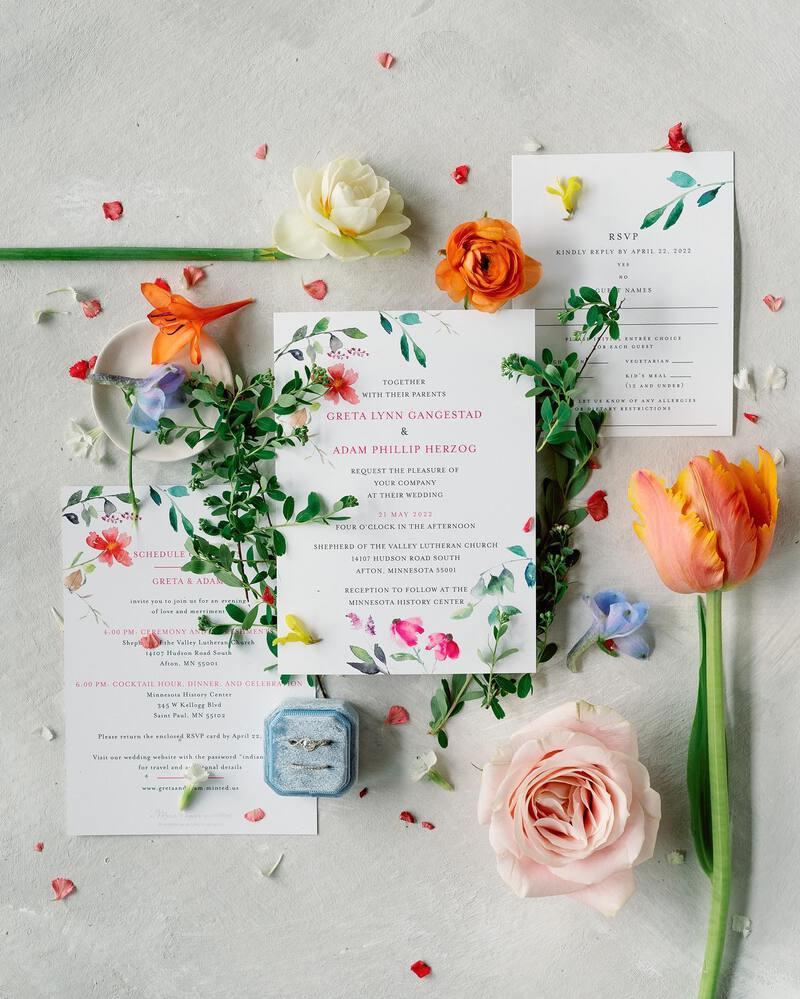 "Spring Wildflowers", designed by Nikkol Christiansen
Photo by Annette Bauer Creative