We helped out with a fun story on celeb kiddos July birthdays for People.com. It was a lot of fun to be inspired by these little ones who already have their own strong aesthetic sense!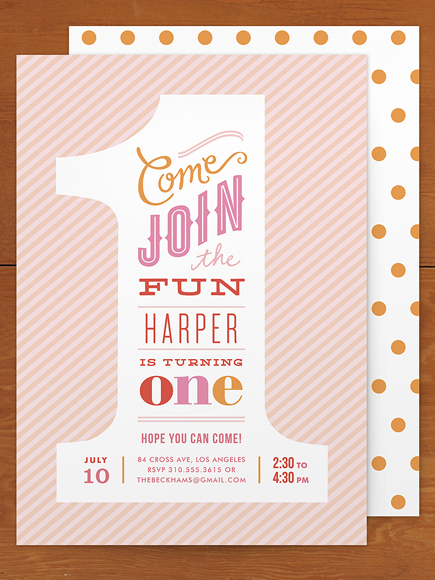 With cotton candy stripes and swirly circus type, The Big One! by jennifer wick was the perfect amount of French whimsy for the sophisticated and lovely Harper Beckham.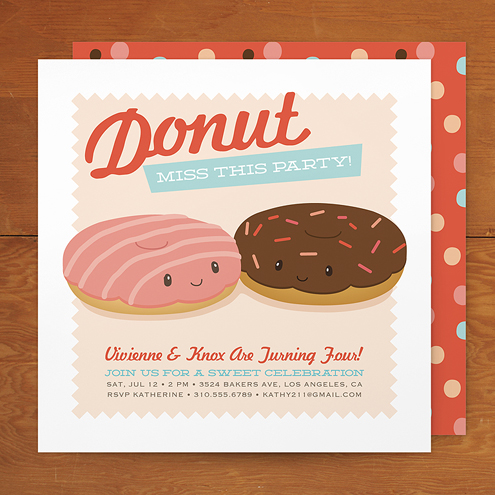 Donut miss the party by guess what? was a little more hip and cheeky for Vivienne & Knox Pitt-Jolie's fourth birthday celebration. Check out more of our fun children's birthday party invites here.
Find more of Natasha on her blog.
5

COMMENTS