As we hope you all know by now, we're in the middle of our 3rd Annual Wedding Invite giveaway, which you can enter very easily right here!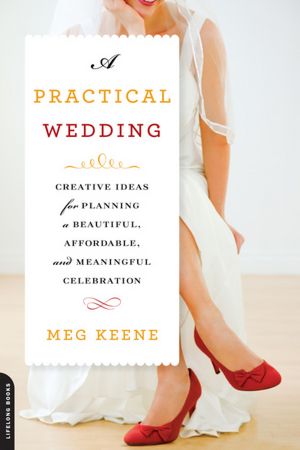 To sweeten the pot, not only will we be giving away $500, each week for the next three weeks, but we'll also be giving away three copies of Meg Keene's 'A Practical Wedding.' If you don't already know Meg from her blog A Practical Wedding, it's definitely worth checking out both her blog and her brand new book. In it she gives super practical, thoughtful hands-on advice about how to stay cool as a cucumber and how to make sure your day remains your own. She includes a fun chapter on questions to ask your future spouse: some serious, some practical, and some spicy. She also emphasizes the marriage over the wedding, which is a perspective we can all appreciate. In short, she'll make sure you are the most gracious of brides!
Make sure to enter to win both this great book and $500 towards minted invites right now! Good luck to all! Also, feel free to tweet away about this fun opportunity!
Find more of Natasha on her blog.
2

COMMENTS